Sports and nature
Want to play outdoors?
Photo Credit: Tourisme Cantons-de-l'Est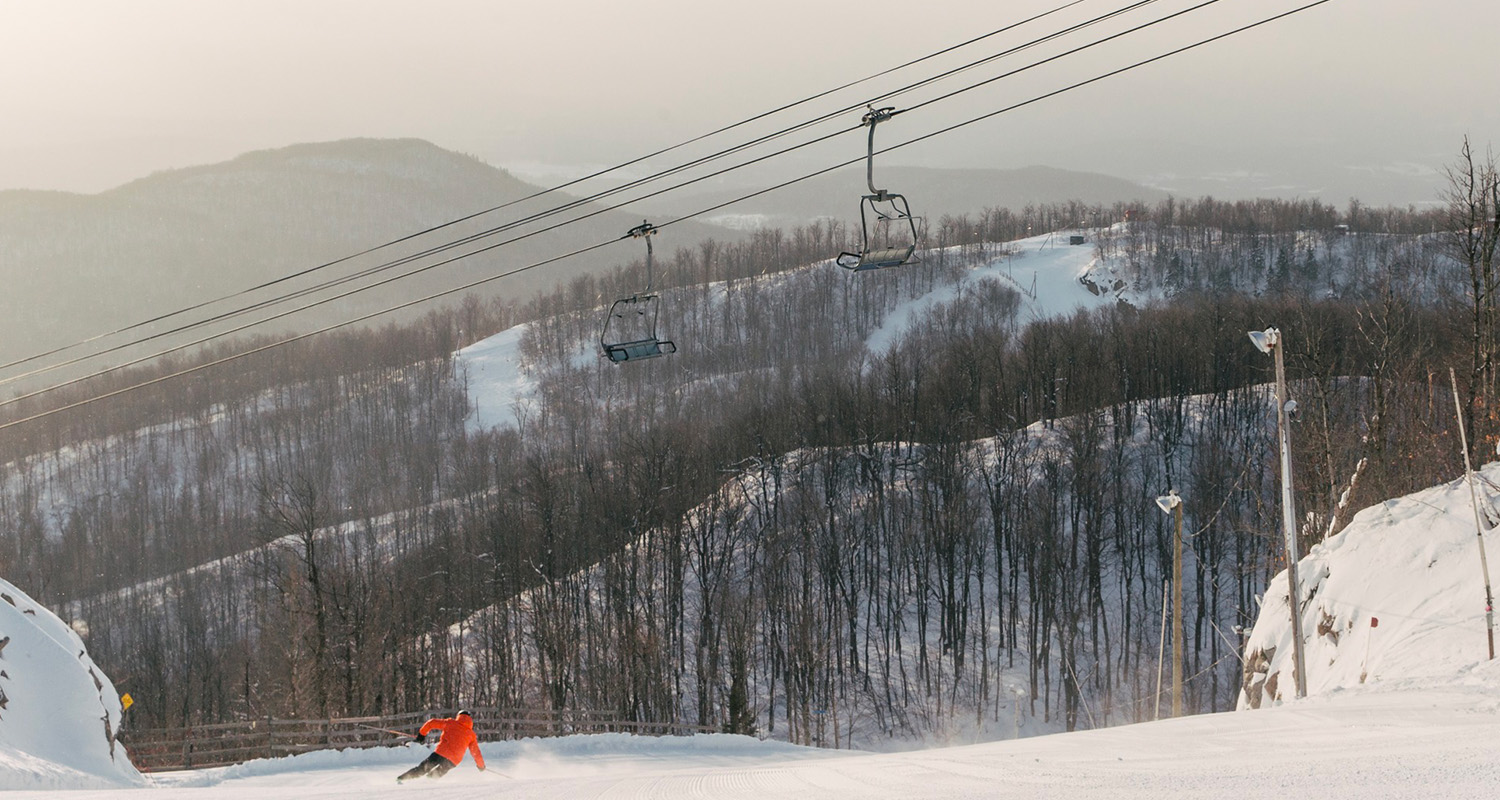 Photo Credit: Bromont Mountain
Get away for a day on the mountain's snowy slopes and continue your night with après-ski activities, shows and more! Guaranteed fun for people of all ages.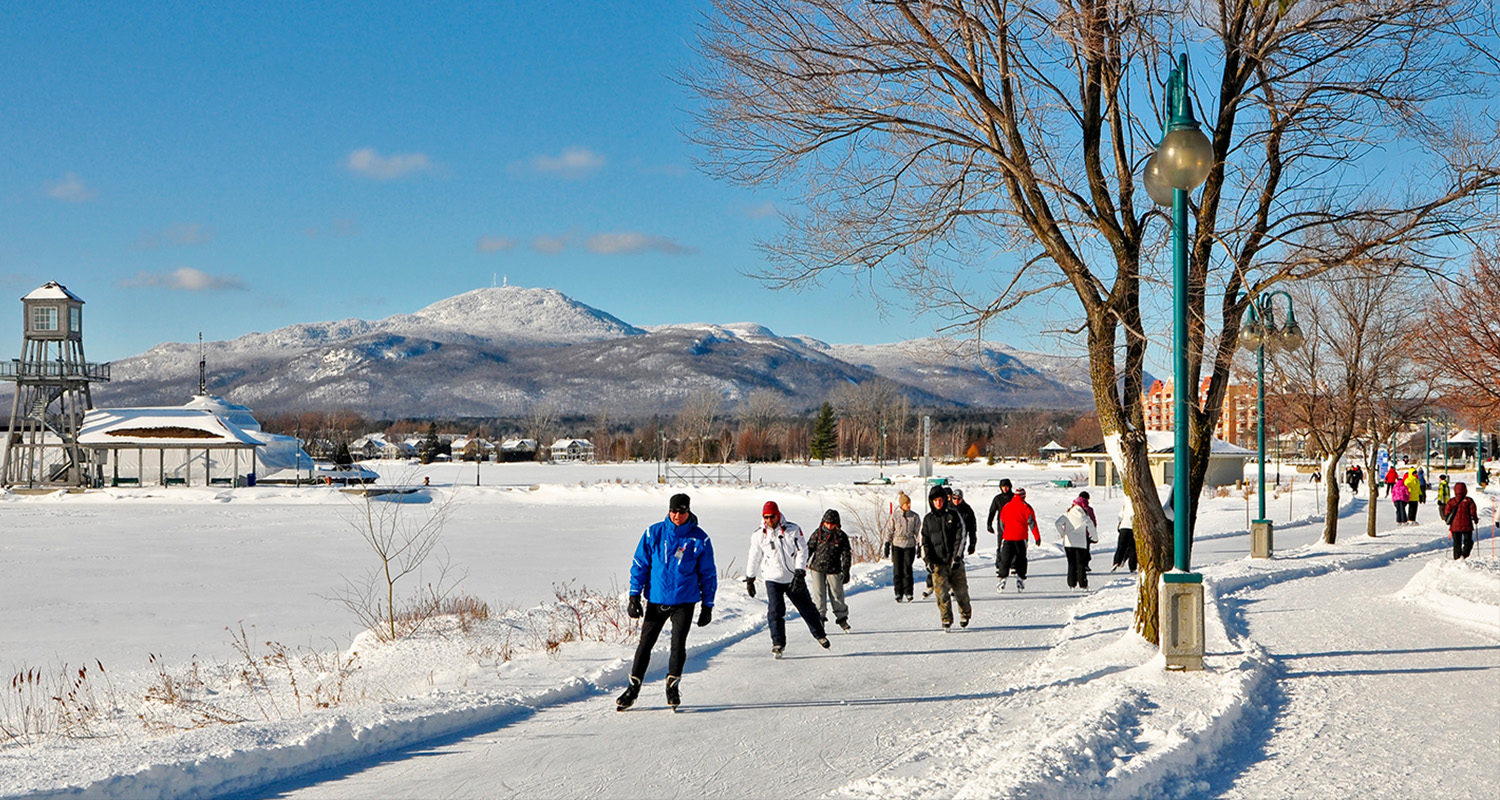 Photo Credit: Tourisme Cantons-de-l'Est
Running 2.8 km, the skating trail in Magog is a dream destination for the whole family. Skate for free along the shore of Lake Memphremagog and fall under the spell of its legendary charm.
Mont Owl's Head, Mansonville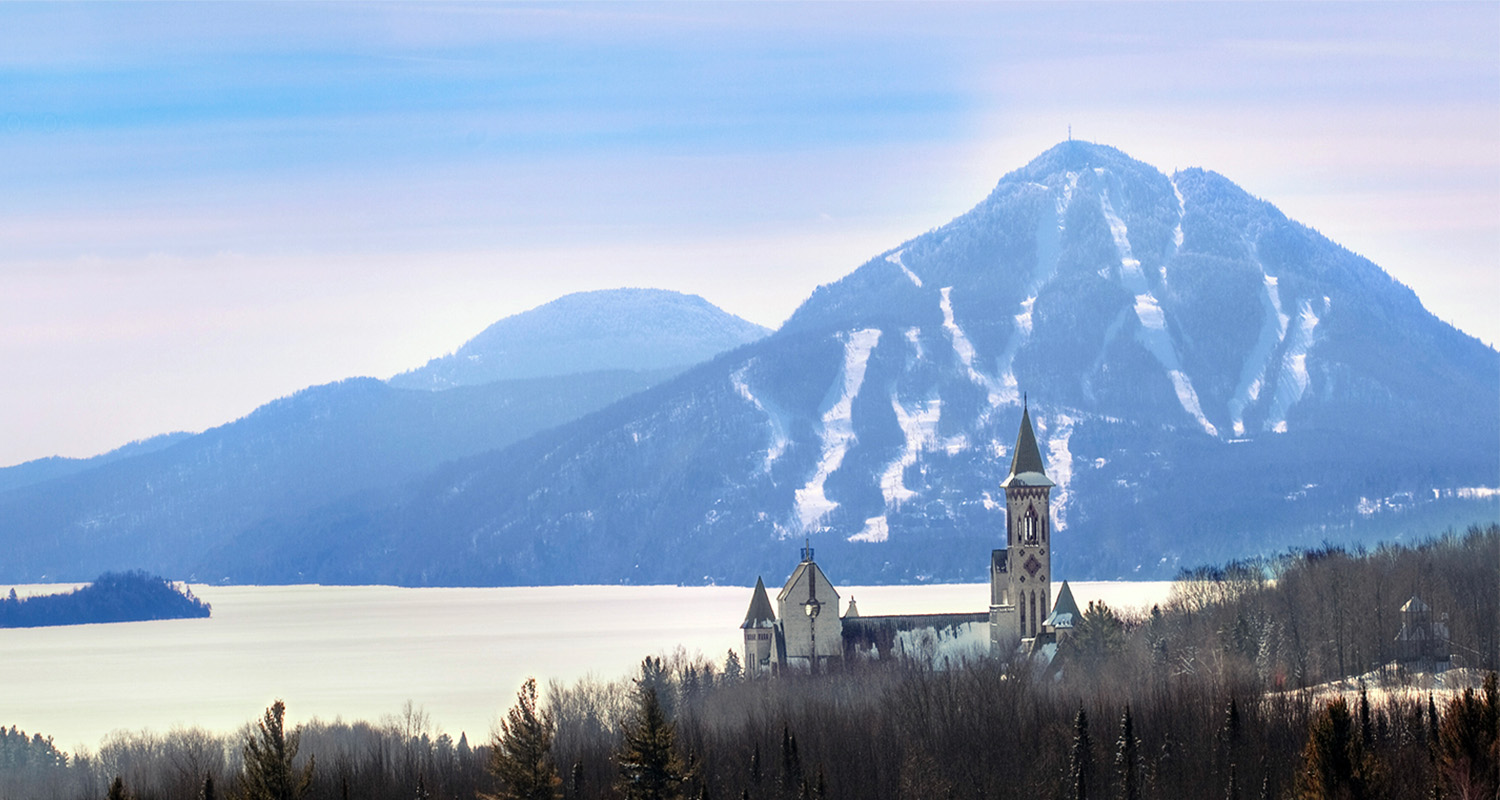 Photo Credit: Sébastien Larose
Can you hear the mountain beckoning? In Mansonville, you'll find the fourth-highest skiable elevation in Quebec: Mont Owl's Head. In addition to being a perfect destination for skiing enthusiasts, the mountain boasts incredible views of Lake Memphremagog. You won't believe your eyes!
Continue to explore our suggestions.