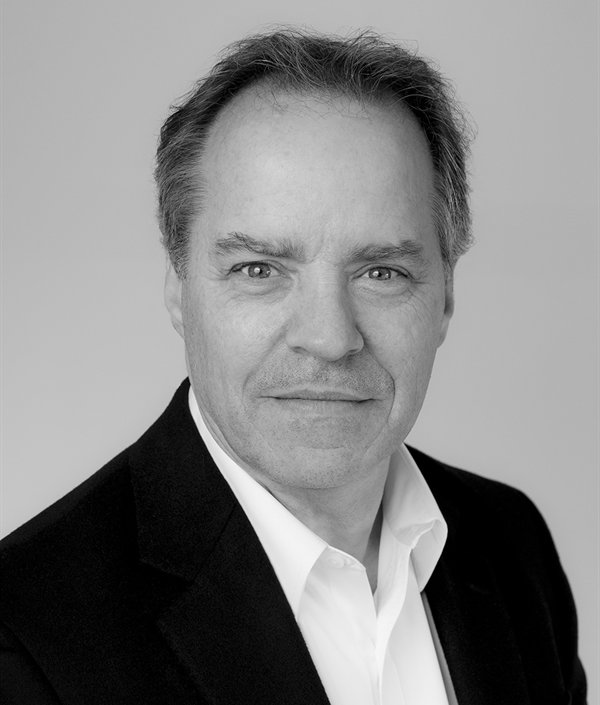 Réginald Gauthier
Agency Director / Owner - Chartered real estate broker
I started in Real Estate over 41 years ago working for A.E LePage and Re/Max Brome-Missisquoi. I worked for these two agencies during the first 10 years of my career where I was awarded many prizes as one of their top performers. In 1990, I became a Fellow of the Real Estate Institute of Canada (F.R.I.), McGill University/Bishop's University.
Spurred by my success, that same year, I opened Les Immeubles Coldbrook Inc. and I look forward to soon celebrating its 31st anniversary. Along with my team of dedicated brokers I would be honoured to help guide you in your property search or assist you in selling your home.
Properties offered by this broker
Apartment
This is a rare find indeed. Perfect for a couple or a single person this one-bedroom condo with its very own private terrace is located footsteps of the Brome-Missisquoi-Perkins Hospital…
Commercial building/Office
Ideally located 3 unit commercial building in the heart of Knowlton. Nudura construction (concrete forms) which is highly efficient in terms of heating and very low in maintenance costs.
Lot
This lot has two older cottages that are in need of complete renovation or demolition. The buyer must confirm with the provincial and municipal authorities for the right to rebuild…
Sold
Lot
This building lot is extremely well located across from both a municipal park and beautiful Lake Champlain. The property may also be purchased with the property located at 224 rue…
Lot
Rarely do you see land of this size and in this prime location become available. Close to 338 acres of mostly wooded land bordering on both Bailey and Town Hall…
Lot
Strategically located 150+ acre green zoned lot some of which is located in the destructured zoned. Ideal investment for someone with long-term vision and a creative mind. Coldbrook stream and…
Sold
Bungalow
For those looking for an impeccably maintained home within an easy walk of all of the services that our village offers. This 4-bedroom brick bungalow is located in one of…
Sold
One-and-a-half-storey house
Dating back to its original construction in 1874, this home has undergone a beautiful transformation as you can tell by the photos. This property has 3-bedrooms and 1 1/2 baths.…
Split-level
Unique architecturally designed 5 bedroom home located on 7.25 acres. It has a beautiful pond and a large detached garage as well. The lot can be subdivided should you have…
One-and-a-half-storey house
This is one of our village's oldest homes (circa 1897). A lot of its original style is present to this day. Wrap-around verandah, wooden floors only add to this home's…
Sold
Hobby Farm
This large workshop/garage lends itself to many potential uses. Radiant floors, numerous garage doors, and plenty of additional storage areas. The building could easily be converted. Right to build a…
Sold
One-and-a-half-storey house
For those looking for an incredible location to either renovate an old farmhouse or to build the house of your dreams. 110-acre hilltop farm belonging to one of the founding…
Sold
One-and-a-half-storey house
This charming village 3-bedroom village home is located only steps away from all the services that Waterloo has to offer such as school, arena, golf course, lake, grocery store, and…
Everything is rented. Walking distance from the center of the village and a short car ride to Cowansville's services and amenities. You will want to own this residential housing complex…
Two or more storey
What a great opportunity for someone who has imagination. This property offers numerous possibilities be it for residential, commercial, or professional services. Highly visible at the junction of Route 139…
Sold
Two or more storey
Beautifully decorated custom designed/built "farm style" home 4 bedroom/3.5 baths on 5.5 landscaped acres, swimming pond, detached garage/workshop, and fragrant lavender gardens, all within steps of the village core. This…
Commercial building/Office
Here are another two of Lac-Brome's landmark properties. Known locally as the "Dep Rouge" and the "Familiprix". These buildings are extremely well-located and offer multiple uses let alone a large…
Lot
Wooded 1.6 care lot with right of way from Cousens Rd. This lot is NOT BUILDABLE. The purchaser must take all steps necessary to confirm his/her intended use prior to…
Lot
This property has the potential to be an excellent long-term investment. 14 wooded acres with an older Alouette (1976) pre-fab 3 bedroom home in a questionable state of repair. Small…
One-and-a-half-storey house
During times like these, owning a property like this could be one of the best decisions that you could make. Located up a long driveway and boasting spectacular southern views.…
Commercial building/Office
Located in the downtown core of our beautiful village this 2-story commercial building offers plenty of potential for those seeking an investment property. Fully leased with fair-sized parking behind the…
Lot
Are you looking for a small piece of wooded land located far from it all? This is a perfect spot for those looking to live "off-grid". 1.8-acre white-zoned mountain lot…
Two or more storey
Magnificent views of Brome Lake and surroundings valleys and mountains characterize this 160-acre hilltop property, offering complete privacy, peace and quiet. Aside from moose and deer, over 80 species of…
Commercial building/Office
What a great opportunity for someone who has imagination. This property offers numerous possibilities be it for commercial or professional services. Highly visible at the junction of Route 139 and…