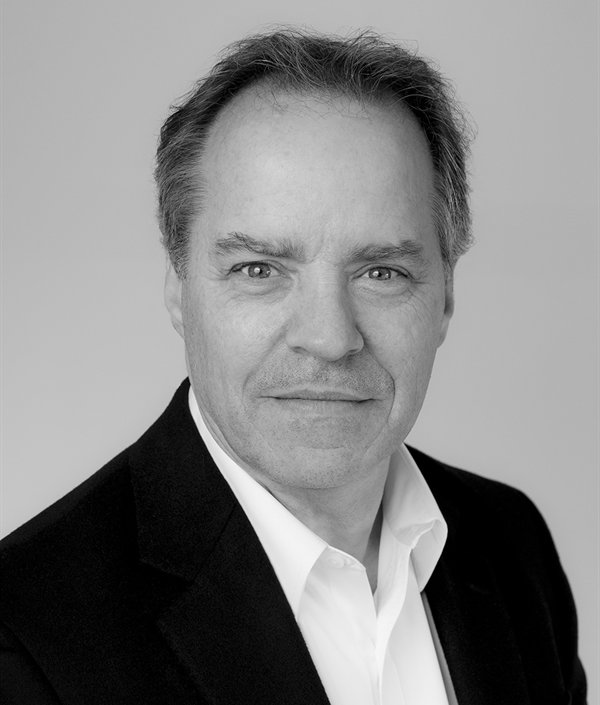 Réginald Gauthier
Agency Director / Owner - Chartered real estate broker
I started in Real Estate over 43 years ago working for A.E LePage and Re/Max Brome-Missisquoi. I worked for these two agencies during the first 10 years of my career where I was awarded many prizes as one of their top performers. In 1990, I became a Fellow of the Real Estate Institute of Canada (F.R.I.), McGill University/Bishop's University.
Spurred by my success, that same year, I opened Les Immeubles Coldbrook Inc. and I look forward to soon celebrating its 33rd anniversary. Along with my team of dedicated brokers I would be honoured to help guide you in your property search or assist you in selling your home.
Properties offered by this broker
Commercial building/Office
One of Sutton's most iconic buildings is for sale. Known far and wide as "The Mocador" owned and operated by its very popular late owner Ron Gilker. If the walls…
Two or more storey
This charming executive two-storey 3-bedroom home is ideal for those seeking peace, tranquility, and privacy but wishing to be within 15 minutes of Autoroute 10. Hidden away on beautiful Mountain…
Two or more storey
Attention Eco-friendly buyers! This "Earthship" type of construction is perfect for those seeking to live "Off-grid". The large 63.7-acre farm property lends itself perfectly to homesteading. This home requires completion…
One-and-a-half-storey house
Located within walking distance of the beautiful village of Knowlton, this close-to-200-year-old Loyalist farm is truly wonderful to behold. Its rolling 93.7 acres offer pastoral views, a mountain stream, brooks,…
Sold
Commercial building/Office
Here is a unique opportunity to own a well-located commercial/industrial building(s) on Route 139. The extensive list of permitted uses allows for all sorts of possibilities. The garage is rented…
Sold
Bungalow
This property is situated midway between exit 106 off Autoroute 10 and Lake Memphremagog and Owl's Head Ski & Golf. 2.4-acre lot with a small pond that needs improvement. The…
Lot
You are literally only steps away from the shores of Brome Lake! This extremely well-located building lot sits on the corner of ch. Bondville and rue Alarie. By purchasing it,…
Sold
Two or more storey
This newly built multi-level home will make someone a perfect full-time residence or weekend home. Steps away from Brome Lake with registered access. Comes with the GCR guarantee that will…
One-and-a-half-storey house
This quintessential hideaway awaits those seeking to leave the concrete jungle (at least for the weekend) far behind. Nestled from view on this spectacular 95+ acre white zoned lot (Zone…
Sold
Two or more storey
The moment that you drive through the gated entrance, you will know that you have arrived at an exceptional lakefront home. Its long driveway meanders its way through the large…
Commercial building/Office
This turnkey building has been used as a veterinary clinic for 50+ years. It has been meticulously maintained and well-loved by both its owners, clients, and many four-legged friends. Situated…
Bungalow
Truly one of the nicest homes available at the moment. As you can see by the accompanying photos, it is in turnkey condition. Bordering on what used to be the…
Quintuplex
Very well maintained quintuplex (5-5 1/2 units) plus a detached garage converted into a 5 1/2 loft apartment with a built-in garage. All fully leased. Walking distance to the center…
Lot
This white-zoned 86.6-acre lot is located in one of the most sought-after areas of Potton Township. Minutes from Lake Memphremagog, Owl's Head Golf, and Ski. Zoning is RF-2 and PIIA5…
Sold
Commercial building/Office
Ideally located 3 unit commercial building in the heart of Knowlton. Nudura construction (concrete forms) which is highly efficient in terms of heating and very low in maintenance costs.
Lot
Strategically located 150+ acre green zoned lot some of which is located in the destructured zoned. Ideal investment for someone with long-term vision and a creative mind. Coldbrook stream and…
One-and-a-half-storey house
This is one of our village's oldest homes (circa 1897). A lot of its original style is present to this day. Wrap-around verandah, wooden floors only add to this home's…
Two or more storey
What a great opportunity for someone who has imagination. This property offers numerous possibilities be it for residential, commercial, or professional services. Highly visible at the junction of Route 139…
Commercial building/Office
Here are another two of Lac-Brome's landmark properties. Known locally as the "Dep Rouge" and the "Familiprix". These buildings are extremely well-located and offer multiple uses let alone a large…
Two or more storey
Magnificent views of Brome Lake and surroundings valleys and mountains characterize this 160-acre hilltop property, offering complete privacy, peace and quiet. Aside from moose and deer, over 80 species of…
Commercial building/Office
What a great opportunity for someone who has imagination. This property offers numerous possibilities be it for commercial or professional services. Highly visible at the junction of Route 139 and…