Sports and nature
Want to play outdoors?
Photo Credit: Jessie Jolin
Marais de la Rivière aux Cerises, Magog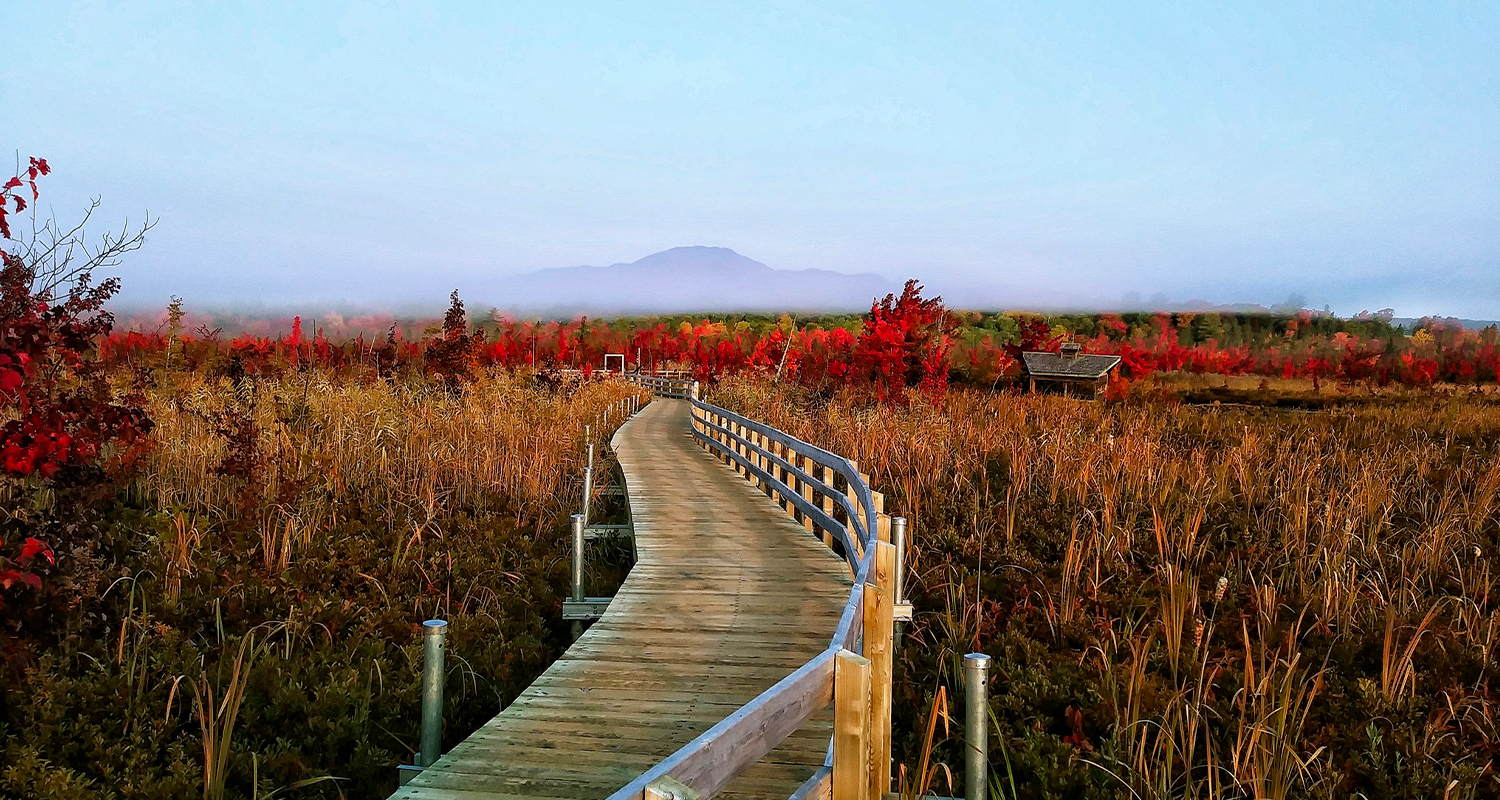 Located in the heart of Magog, the Marais de la Rivière aux Cerises is a natural treasure that boasts unique and varied flora and fauna. This spot is as sublime at sunset as it is on a misty day. Whether you opt for a long stroll on the boardwalk or a guided kayak excursion, it's well worth the trip.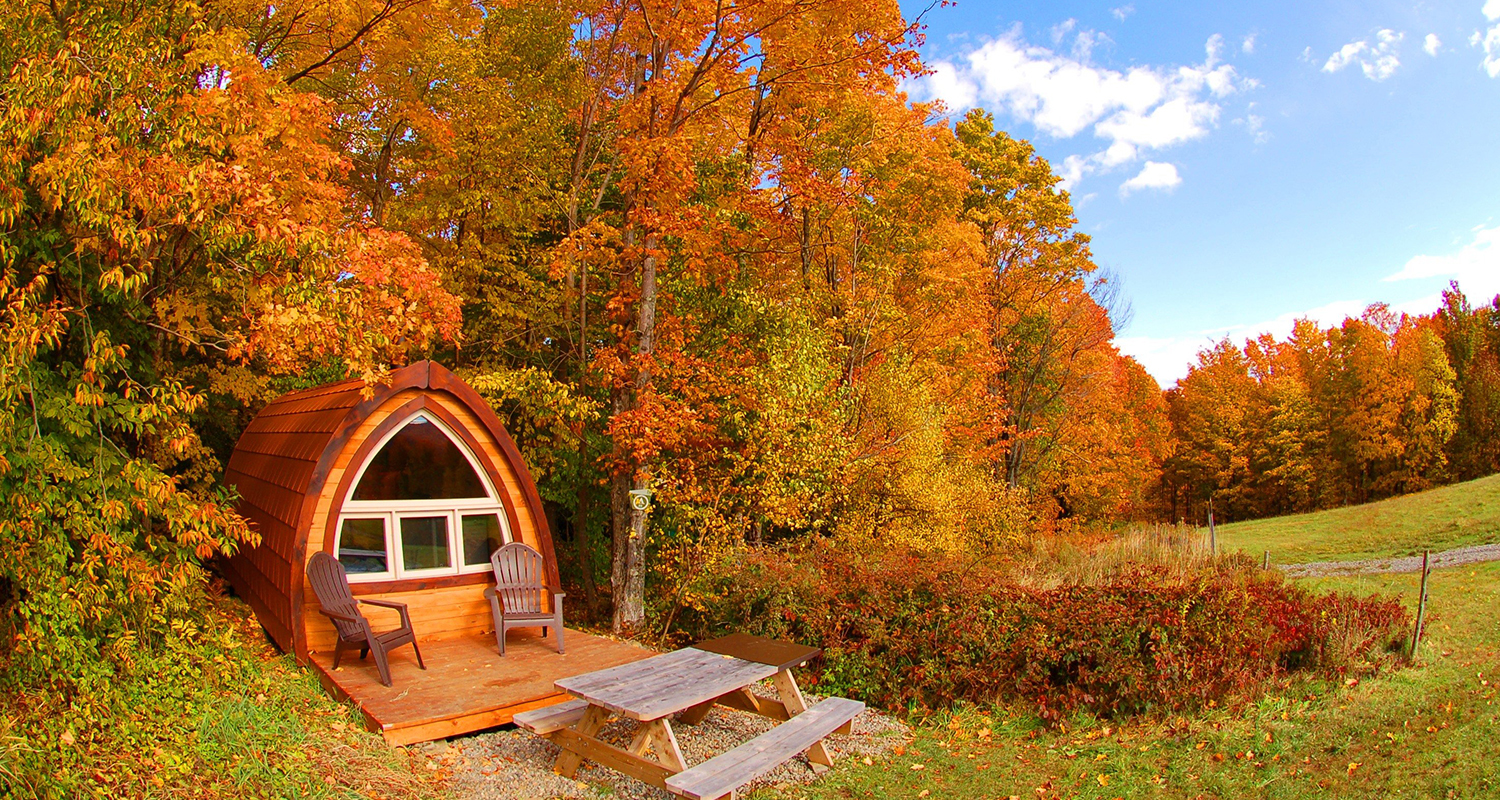 Photo Credit: Tourisme Cantons-de-l'Est
Do you love the great outdoors? You're sure to have an amazing time at Au Diable Vert! With one-of-a-kind accommodations—like treehouses, pods and mini cottages—this is a favourite destination for nature lovers. On site, you can enjoy a ton of activities like kayaking, paddle boarding, the famous VéloVolant, and so much more.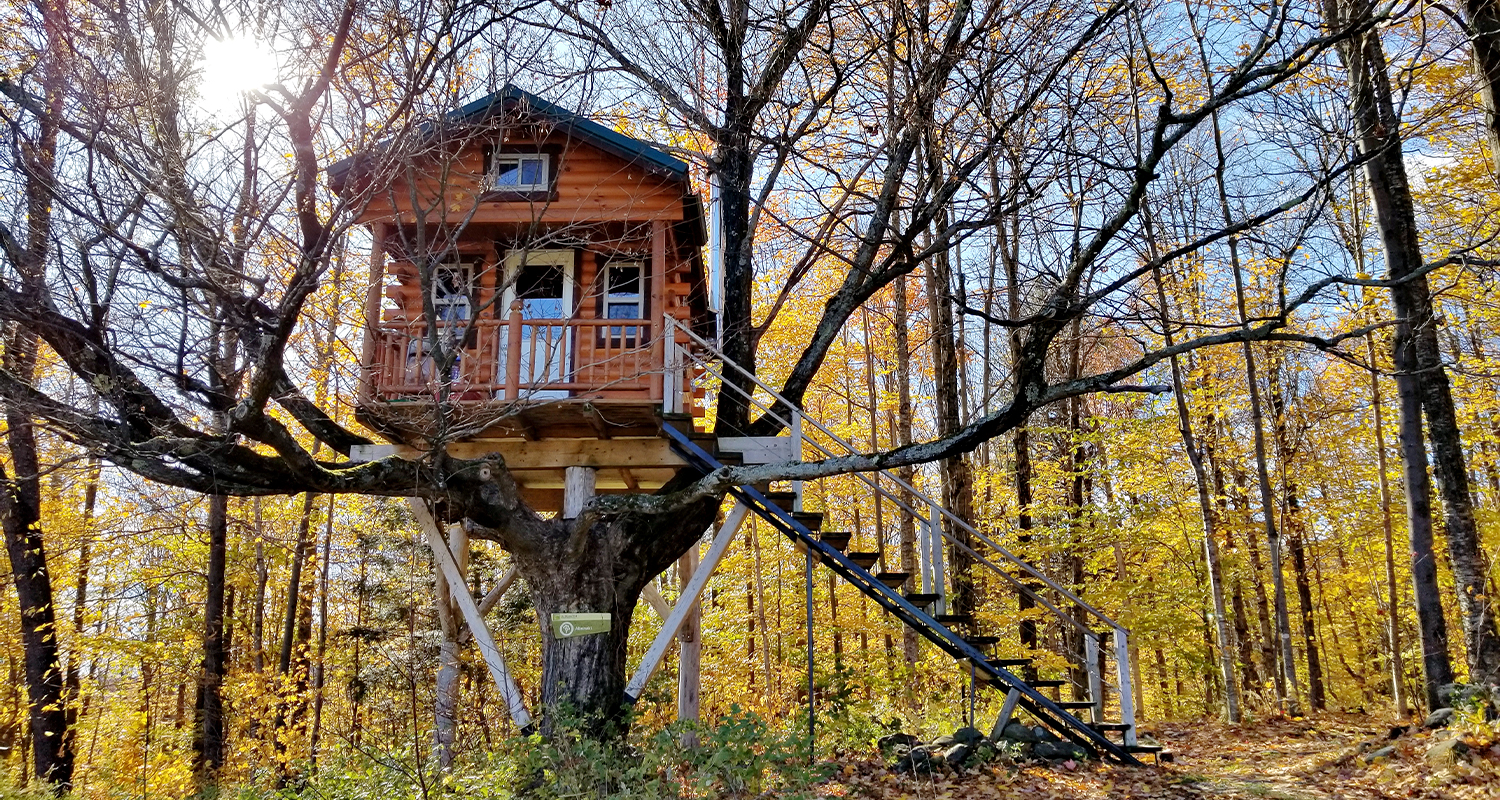 Photo Credit: Jessie Jolin
Want to get moving and soak up some rays? Head to Mont Orford National Park for a gorgeous, sun-drenched hike, a round of golf on the emerald greens or a ride on the gondola for a view that'll knock your socks off.
Continue to explore our suggestions.